Regular price
$30.00 USD
Sale price
$18.00 USD
Unit price
per
Sale
Sold out
This bundle is pre-discounted, additional discount codes are not applicable.
SHIPPING & RETURNS

We offer multiple shipping options so you can choose the best service for your package. Domestic economy packages start at $3.95 for USPS, contingent on your location and the number of items in your package. Packages are shipped within 1-4 business days of order.

Deco ships internationally to most countries (especially Canada!) and these orders will arrive anywhere between 1-4 weeks for economy shipping, or 2-5 days with DHL. Complete checkout with your international address to see if we ship to you and to get your rates.

NOTE: "FREE SHIPPING" promotion is only applicable for USPS domestic rates. Not applicable to other carriers.
View full details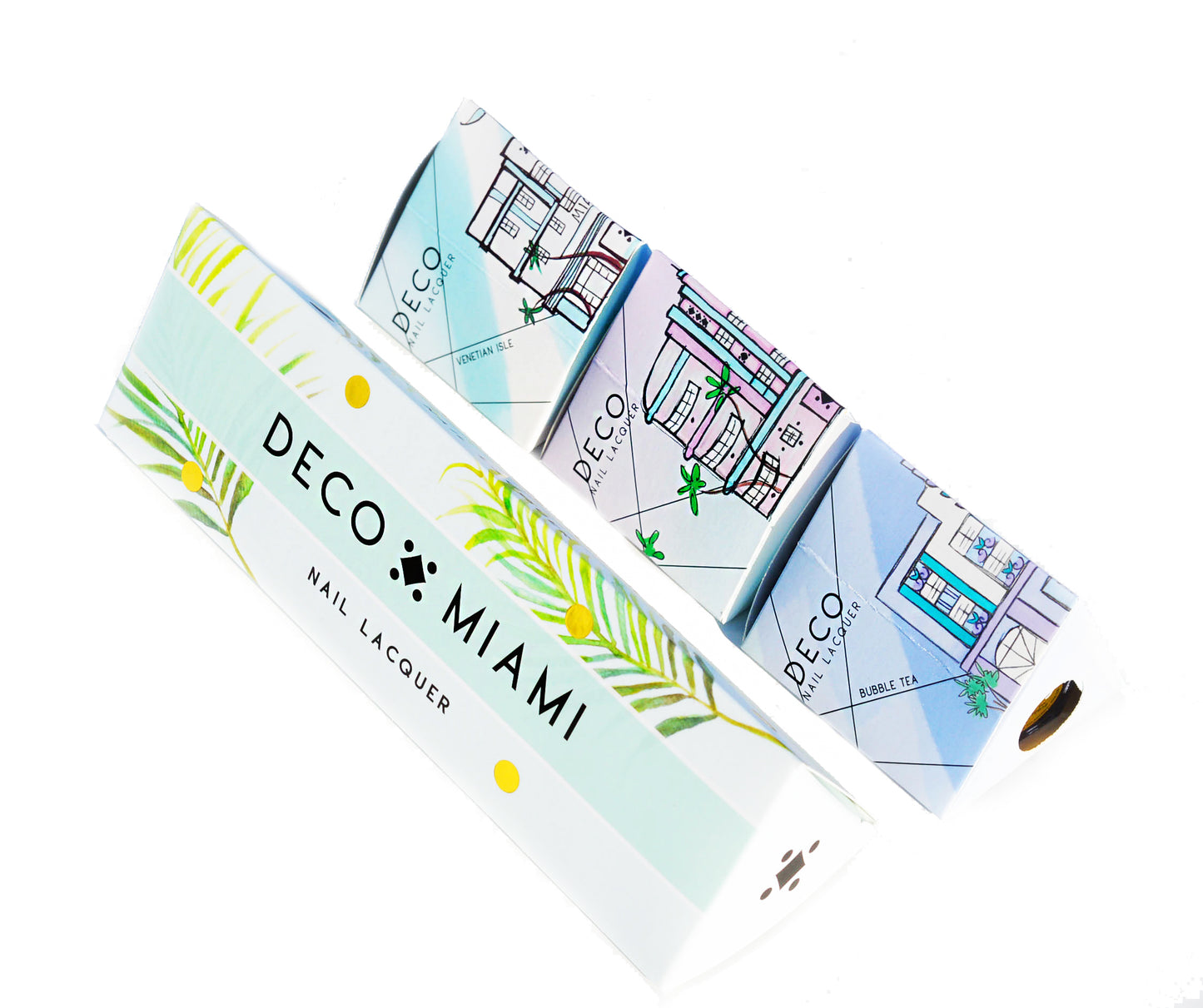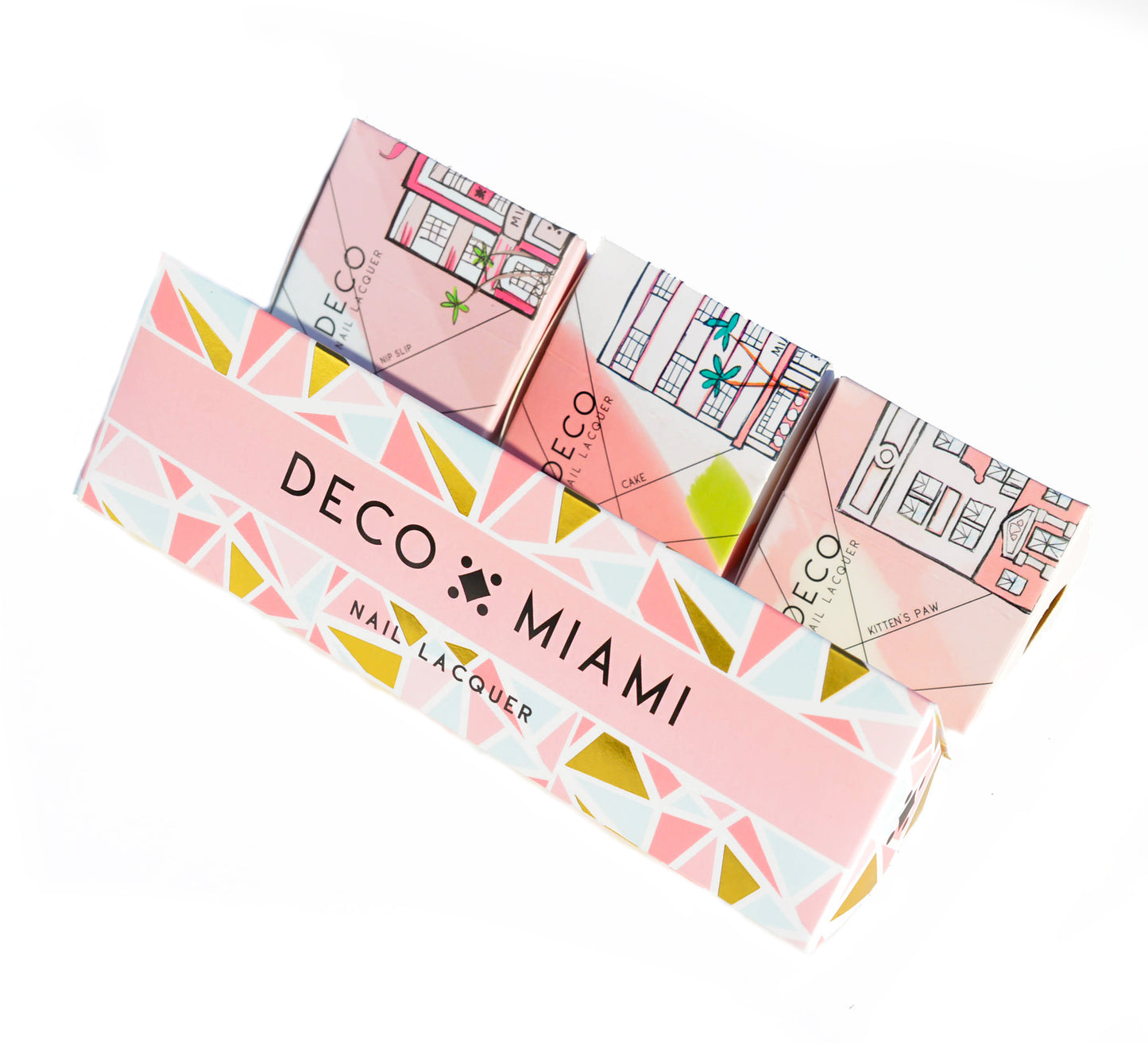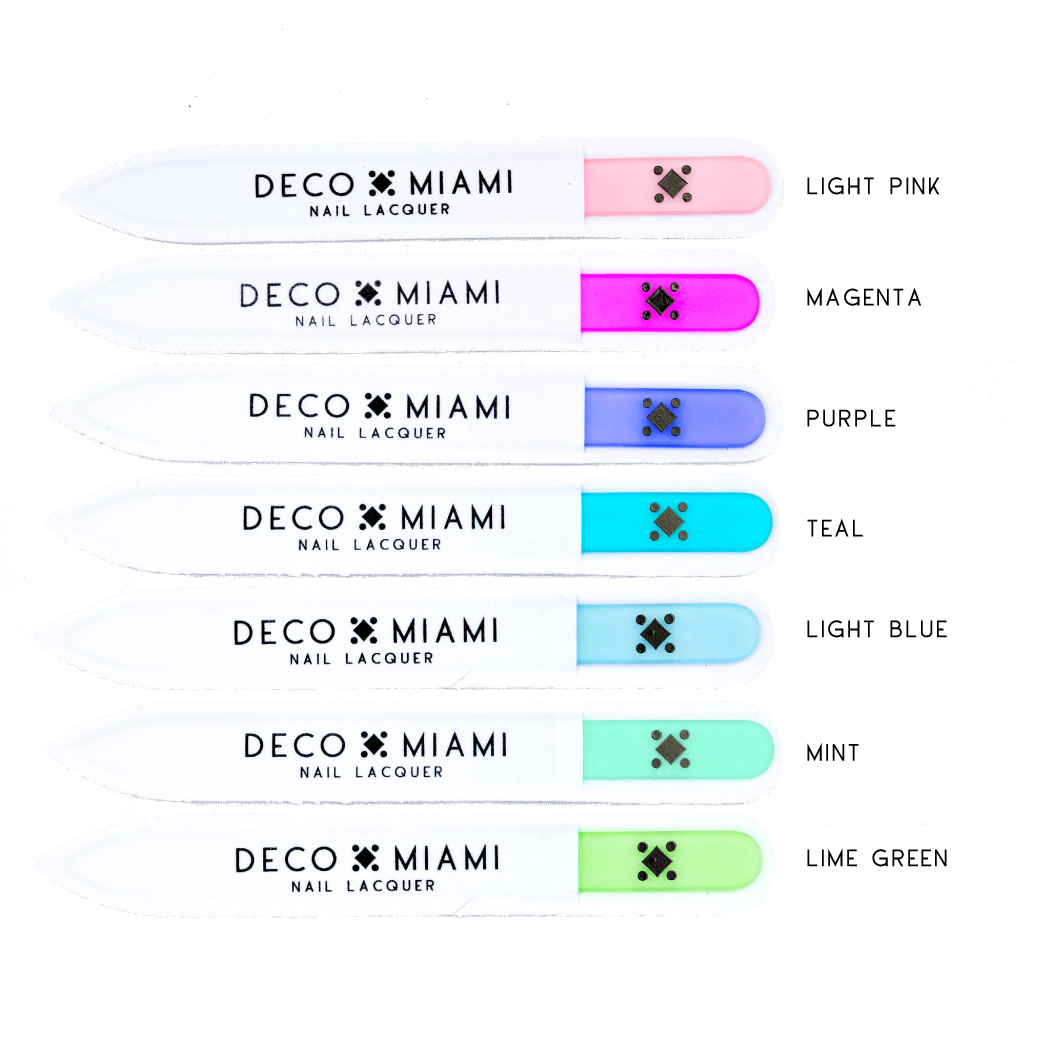 HOW TO PAINT YOUR NAILS
JUST IN CASE YOU FORGOT
PREP
Prep the nail with a base coat and file accordingly.
PAINT
Paint 2-3 medium thick coats of nail polish onto the nail. Let each coat dry before adding another.
SEAL
Use a top coat to seal and protect your nail color.
Lovely colors…in the bottle only
I really want to love this nail polish, the colors look so beautiful in the bottle!! However most of them require 3-4 layers to become opaque/not streaky, and when you do that many layers it takes a decade to dry (if it every does). Once dry it chips soooo easily, even with two coats of the plumping gel top coat. The color tamale is beautiful both in and out of the bottle but I'm on the second day of wear right now (I truly did nothing strenuous with my hands and there's already micro chips on all of the tips - it's very unusable for me to do so little with my hands as I have during the 1.5 days that I've had this nail color on, so its not possible for me to use this nail polish and also work. Essie's gel topcoat lasts most of a week flawlessly (for context, I'm a carpenter, so that's pretty impressive). I'm going to keep trying to make the 6 colors I got work because I love them but if it continues to go as it has been I'm afraid I'll have to go back to essie. I can't emphasize enough how beautiful the colors are in the bottle tho…well done, wish I could get that on my hands! The color in the photos is Tamale and I have no complaints about how that turned out, my issue is with how quickly it chips, I really can't stand chipped nails and even though I've had this on for less the 2 days I already want to take it off. Such a waste of time.
Must have if you love coloring your nails!
Love the way I can customize the set and build so many colorful options. This set is also a perfect gift option, its vibrant, gives chance to select the desired colors and is such a good price option! I keep my bottles in this set only in my vanity and love the packaging.
Great set
I got It's Vintage, PSL and Instafamous. Love all 3!
Great option
I love that the sizes are small enough to sample the cuticles oils. I really liked the overall packaging just as much as each individual packaging of my 3 items.
Love these polishes!!
These are beautiful and I will 100% be ordering more!! Highly recommend them!! The nail stickers are so pretty too!!
Loved this Trio Set
I loved building my own trio set. I ordered PSL, It's Vintage, and Daisy and each color was absolutely stunning and perfect for fall.